Bip de batterie faible / Battery low beeper 4060
Électronique / Electronic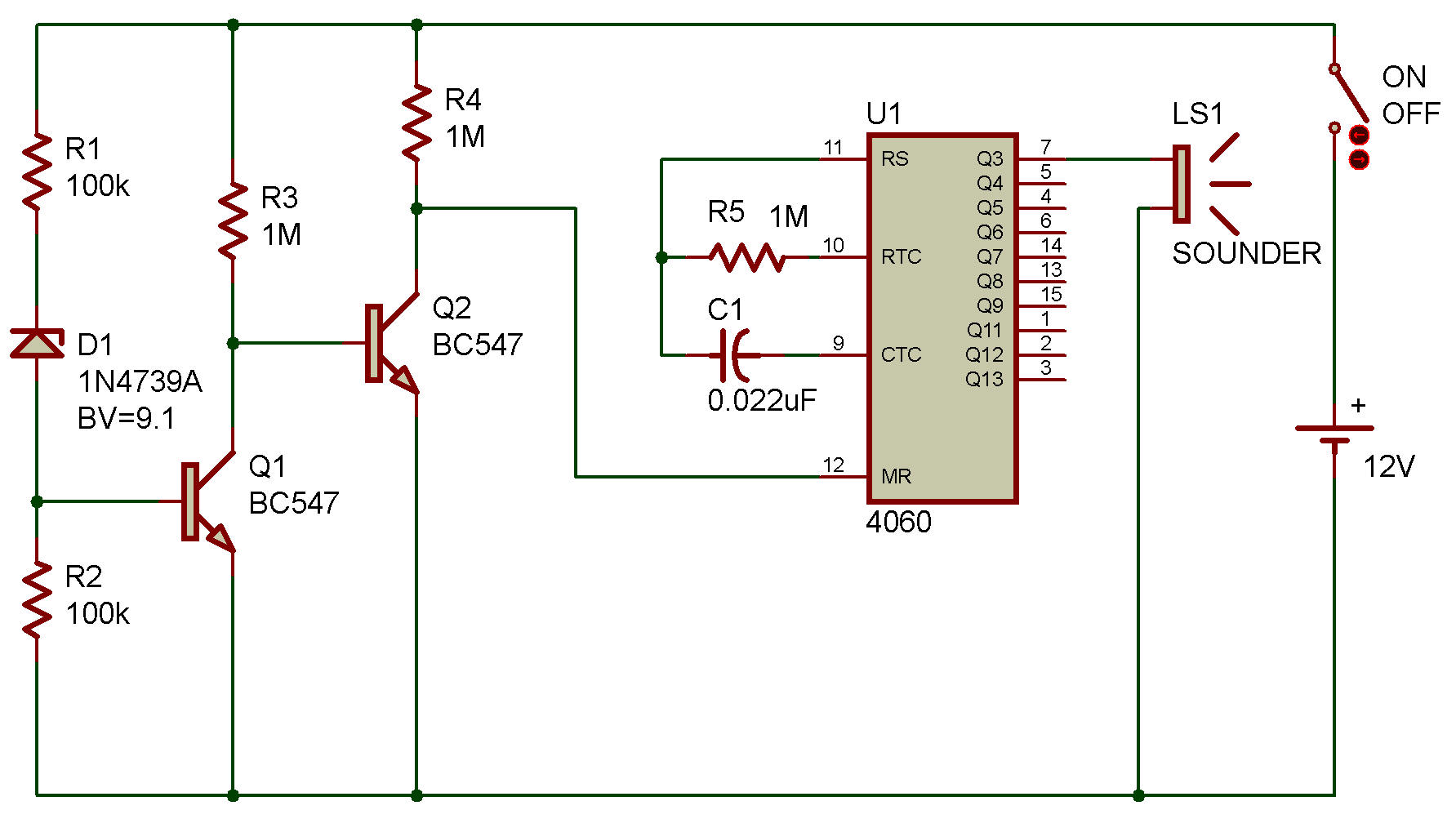 When the voltage is above 10 volts, the zener diode conducts and turns ON the first transistor. The voltage between the collector and emitter of this transistor is less than 0.3v and the voltage on the base of the second transistor is 0.3v. Thus, the second transistor is not turned ON and it is effectively removed from the circuit. This means the reset pin of the CD 4060 is connected to the positive rail via a 1M resistor.
Lorsque la tension est supérieure à 10 volts, la diode Zener conduit et active le premier transistor. La tension entre le collecteur et l'émetteur de ce transistor est inférieure à 0,3 v et la tension à la base du deuxième transistor est de 0,3 v. Ainsi, le deuxième transistor n'est pas activé et il est retiré du circuit. Cela signifie que la broche de réinitialisation du CD 4060 est connectée au rail positif via une résistance 1M.