12 volt battery monitor LM3914
Électronique / Electronic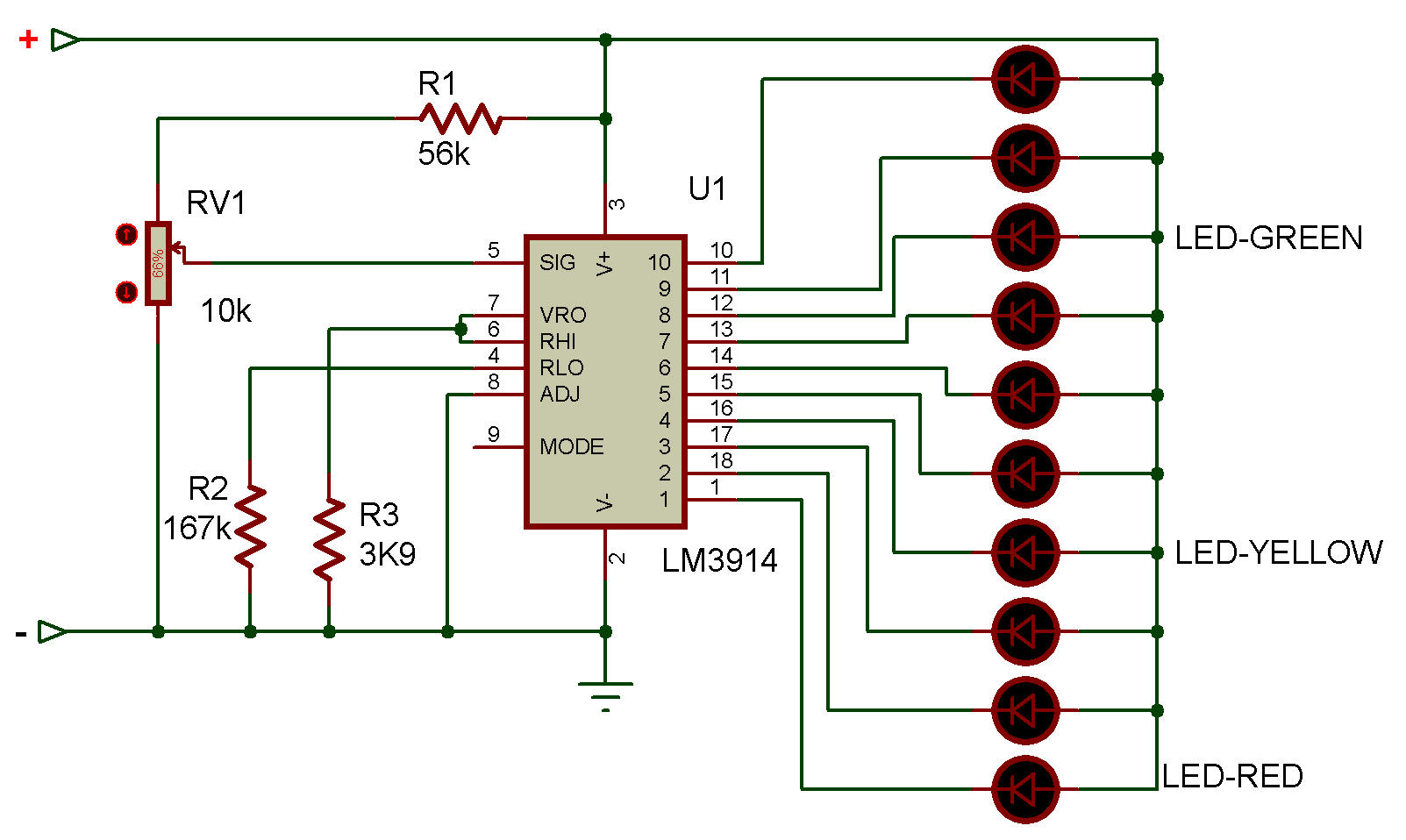 The values of the resistors are R1 = 56K, R2 = 120K + 47K, R3 = 3K9 to give us an 11.89V to 12.65V voltage range.
The first red LED (D1) will light up at a voltage of 11.89V which is a virtually empty 12V lead acid battery, and the last green LED (D10) will light up at a voltage of 12.65V corresponding to a full 12V lead acid battery.
The other LEDs will turn on one by one as the measured voltage increases through the range.
Car running
A perfect voltage (without any devices or electronic systems plugged in) is between 13.7 and 14.7V.
If the battery isn't fully charged, it will diminish to 12.4V at 75%, 12V when it's only operating at 25%,
and up to 11.9V when it's completely discharged.
Engine OFF
12.66v . . . . . . . . . . 100%
12.45v . . . . . . . . . . 75%
12.24v . . . . . . . . . . 50%
12.06v . . . . . . . . . . 25%
11.89v . . . . . . . . . . 0%