My DY Ultimate Monopoly
Jeux
J'ai imprimé, plastifié (Sauf la monnaie) et coupé les Cartes. Ça m'as pris 3 jours pour tout couper avec ma tranche à papier ...
I printed, laminated (Except the change) and cut the Cards. It took me 3 days to cut everything with my paper slicer...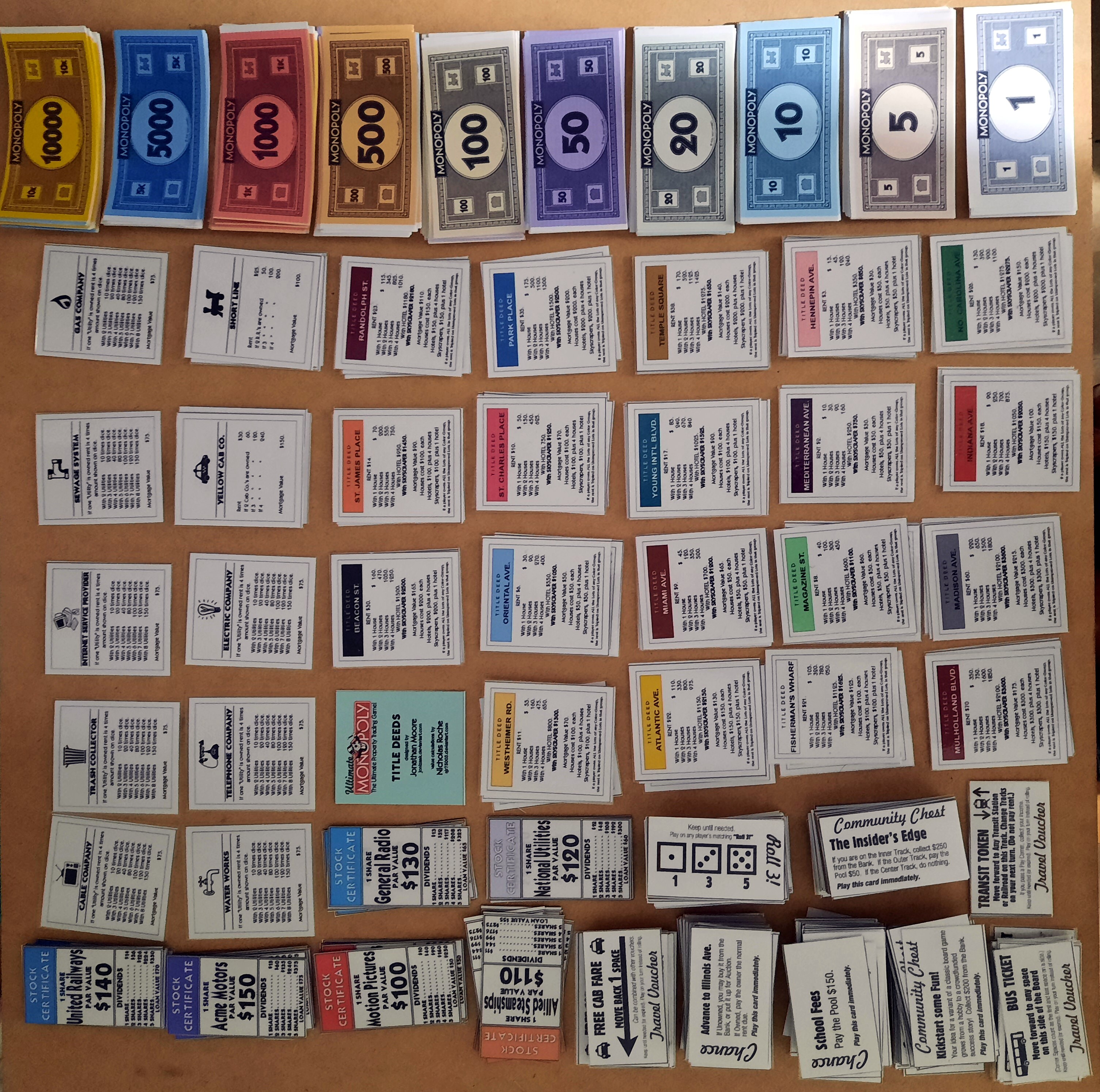 Pour les maisons, les hôtels, le gratte-ciels, les stations ferroviaires et les stations de Taxie, j'ai utilisé des jetons de bingo. Pour les jetons, j'ai utilisé de monnaie de différents pays.
Pour le speed die, j'ai imprimé sur des étiquettes Mr. Monopoly et le Bus que j'ai collé sur un D6.
For the houses, hotels, skyscrapers, railway stations and Cab Stand, I used bingo chips. For the tokens, I used currencies from different countries.
For the speed die, I printed on labels Mr. Monopoly and the Bus which I stuck on a D6.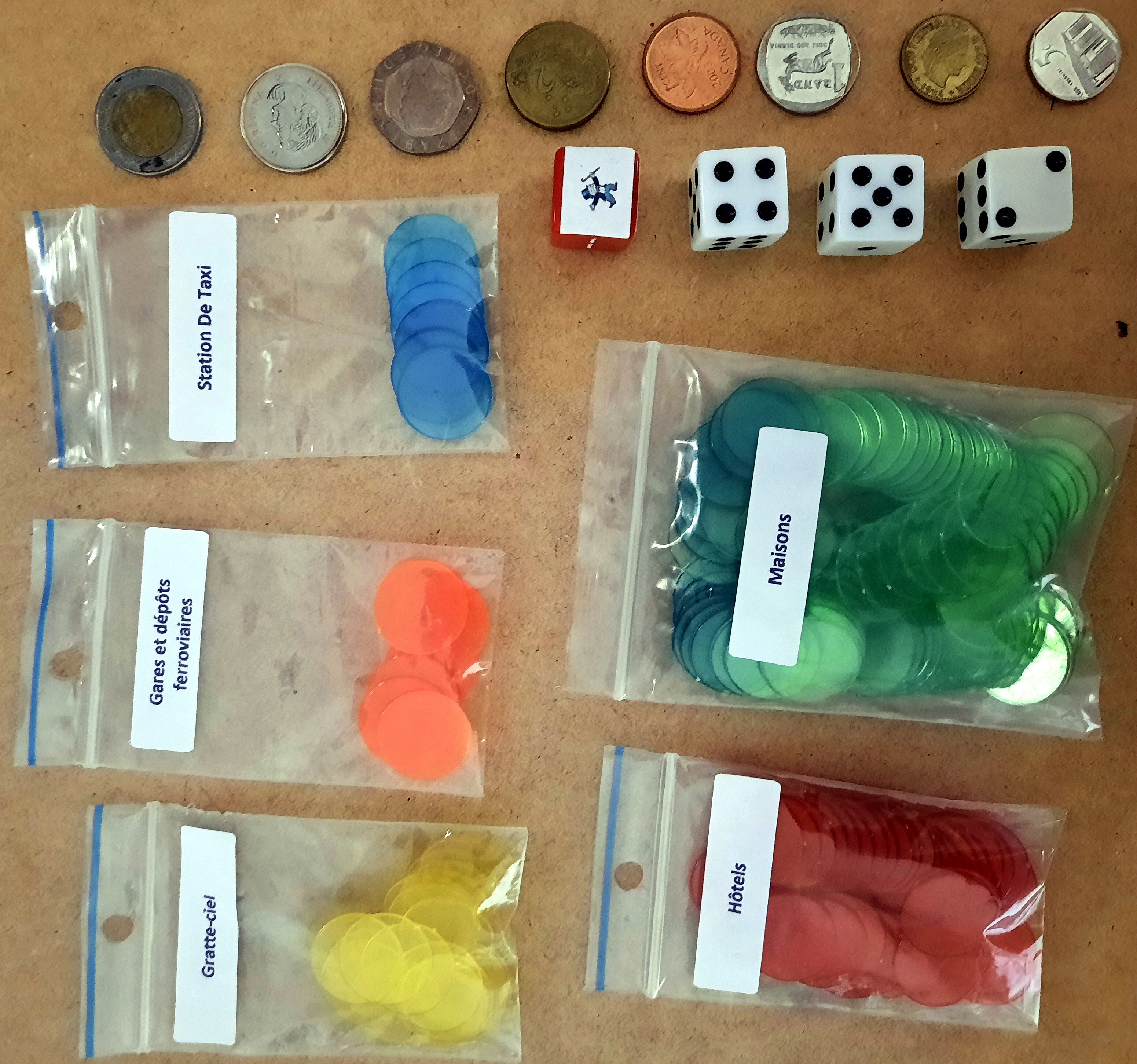 Pour ranger le tout, j'ai utilisé des sacs et des boites que j'avais ....
To store everything, I used bags and boxes that I had ....