TTL AND gate
Électronique / Electronic
7400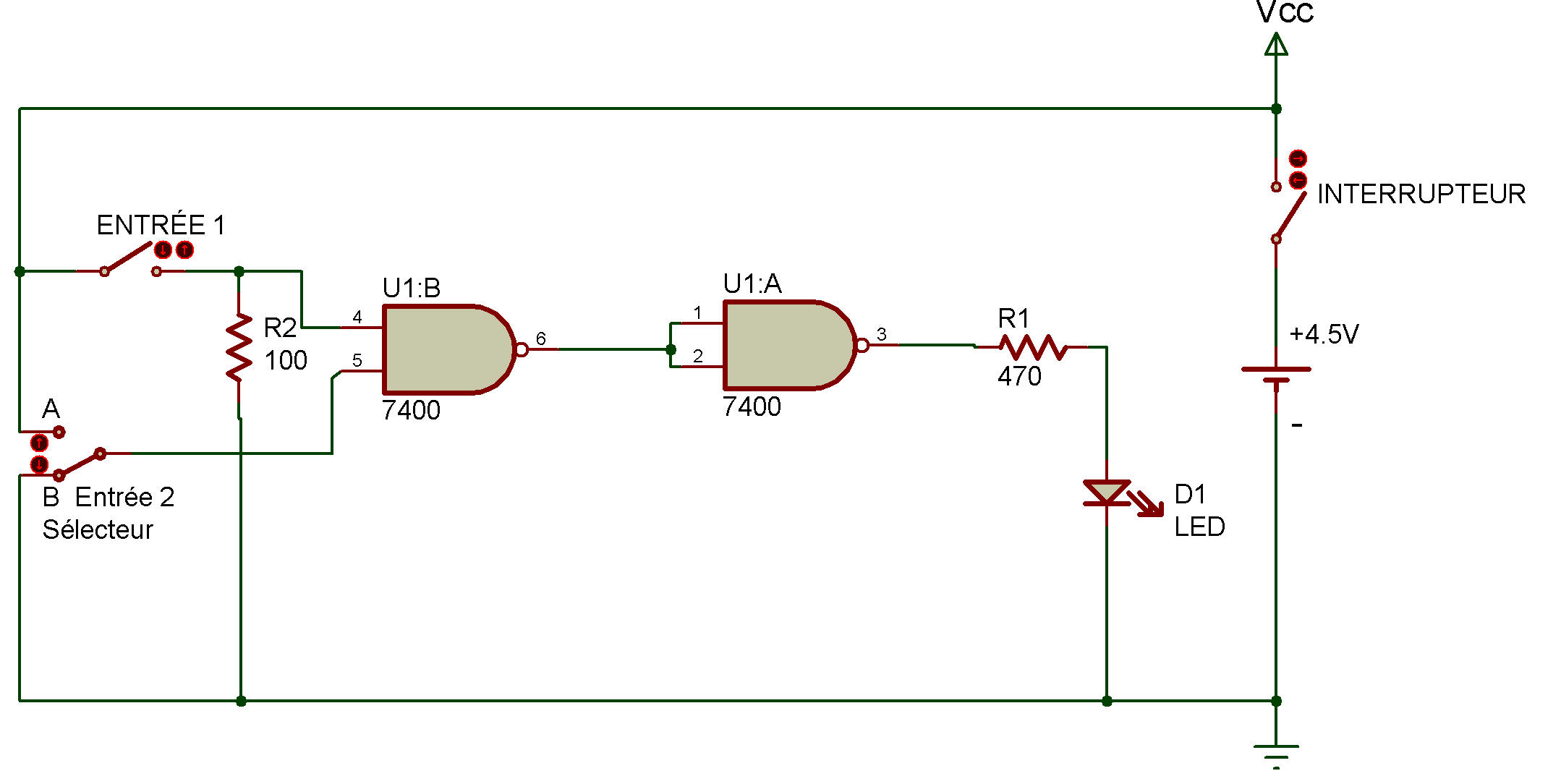 Did you figure out how to make an AND gate using the NAND gates?
Hope so, and now we'll see how right you were. Leave the Select Switch at B as you build this circuit.
When you've finished, put the power ON. Press the Key. What does LED 1 do?
Now set the Select Switch to A while pressing the Key. Is there any change in LED 1?
As you saw, pressing the Key and setting the Select Switch to A are 1 inputs, causing a 1 output from the AND gate. Can you follow the 1 input through the circuit until you reach a 1 output? Try it. and don't peek at the answer.