Window comparator LM324
Electronic
74HC00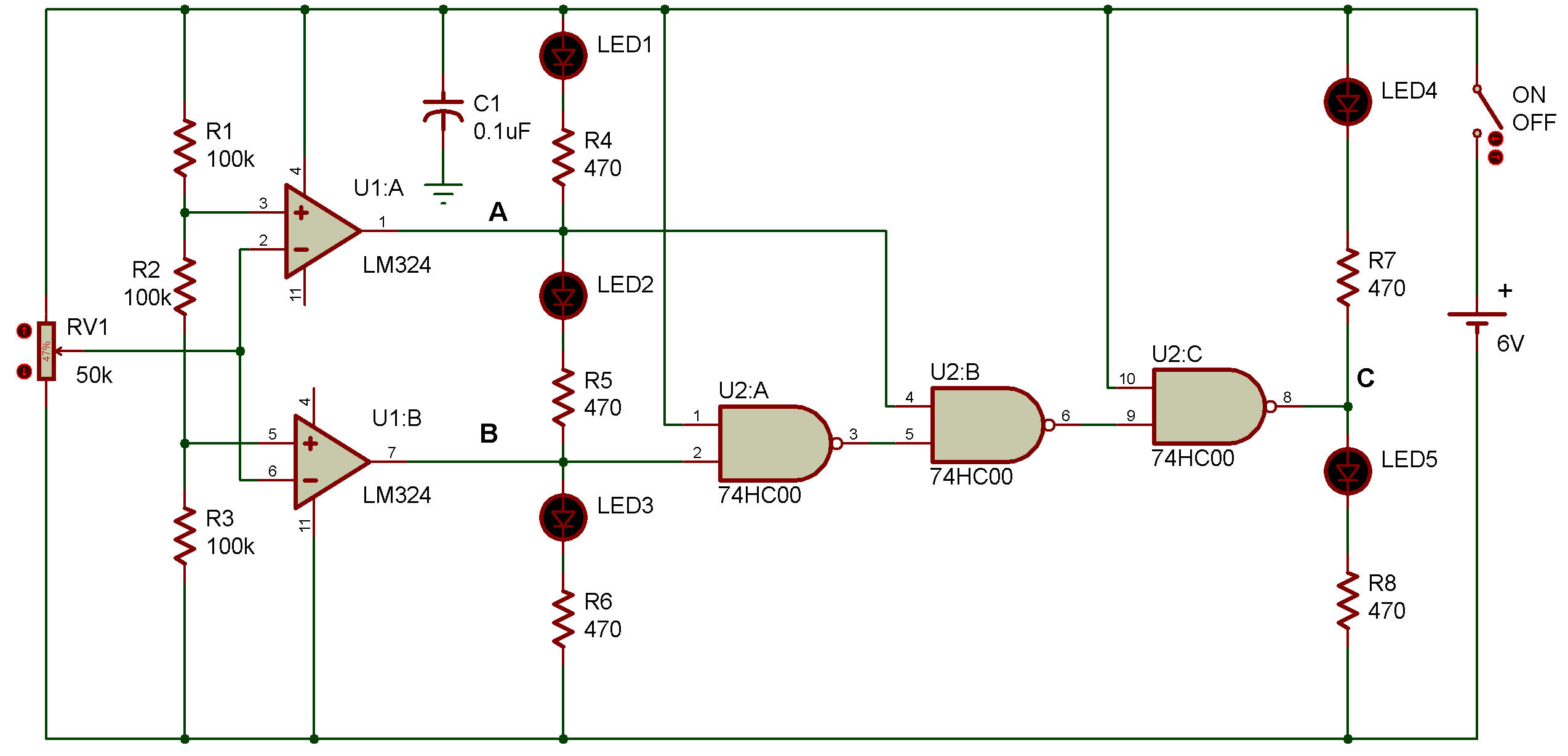 Using two op amplifiers, we can build a window comparator that generates an output only when the input voltage is held between two reference voltages. The schematic shows you see that LED 2 and LED 5 stay ON while the window comparator keeps generating its output.
When you finish wiring, turn the control volume fully counterclockwise and turn power ON. You'll see LED 3 and LED 4 light up.
Now, rotate the control volume fully clockwise and see what happens. LED 1 and LED 4 light up this time.
Now set the control volume around the 12 o'clock position and rotate it slowly to the right and left, and you'll notice LED 2 and LED 5 light up at some point. At this time, the input voltage is between the two reference voltages (Vref = 2V, Vref2 = 4V).
Figure 1 helps you obtain a clear understanding of the function of the window comparator.
Vi
(V)
Lower
Middle
Upper
Comparator's signal
LED 3
B
LED 2
A
LED 1
LED 4
LED 5
C
6-4
•
L
•
L
°
°
•
L
4-2
•
L
°
H
•
•
°
H
2-0
°
H
•
H
•
°
•
L
LED OFF :

•


LED ON :

°